SAD Shayari
Shayari is the best way to express one's feeling and affection to your loved ones. If you like to express your feelings with Hindi or Urdu Shayari then you are at right place. We always share unique Shayari collection by which you can express your feelings of sadness, love, romance, wishes and all other kinds of the situation through these latest Shayari of 2019.
Shayari uses least words but expresses your feelings to masses. Beautiful Hindi love Shayari can be used to express your affection and emotions. Nowadays Shayari are used on social media like Facebook, Whatsapp, Twitter, Instagram, and other social media network to stay connected with the world.
We always update our Shayari's and keep you updated with the trending Shayari and status for Facebook and WhatsApp. We have given our best to give these lovely best gajab Shayari, please share them with your friends and family if you like them.
अजब चिराग हूँ दिन-रात जलता रहता हूँ,
थक गया हूँ मैं हवा से कहो बुझाए मुझे।
Ajab Chirag Hoon Din-Raat Jalta Rahta Hoon,
Thak Gaya Hoon Hawa Se Kaho Bujhaaye Mujhe.
उदास होंठों पे मुस्कराहट के फूल आये तो जान लेना

की दिल के अंदर कोई उदास, बहुत उदासी में ढल रही है
Udas Honthon Pe Muskrahat Ke Phool Aayen To Jaan Lena

Ki Dil Ke Andar Koi Udaas, Bahot Udaasi Me Dhal Rahi Hai
मोहब्बत मुकद्दर है कोई ख़्वाब नही।
ये वो अदा है जिसमें हर कोई कामयाब नही।
जिन्हें मिलती मंज़िल उंगलियों पे वो खुश है।
मगर जो पागल हुए उनका कोई हिसाब नही।
Mohabbat Mukaddar Hai Koi Khwab Nahi.

Ye Wo Ada Hai Jisme Har Koi Kamyab Nahi

Jise Milti Manzil Ungliyo Pe Wo Khush Hai.

Magar Jo Pagal Hue Unka Koi Hisab Nahi.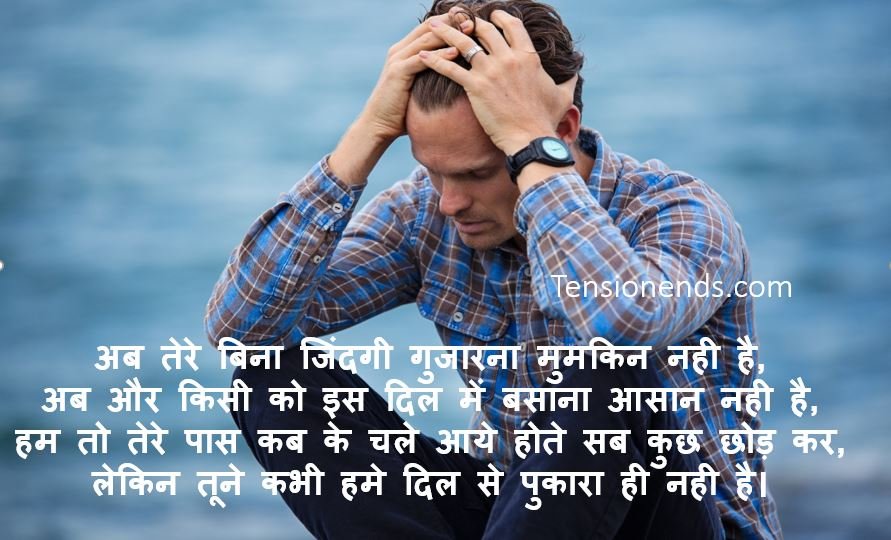 अब तेरे बिना जिंदगी गुजारना मुमकिन नही है,
अब और किसी को इस दिल में बसाना आसान नही है,
हम तो तेरे पास कब के चले आये होते सब कुछ छोड़ कर,
लेकिन तूने कभी हमे दिल से पुकारा ही नही है।
Ab tere bina jindagee gujaarana mumakin nahi hai,

Ab aur kisee ko is dil mein basaana aasaan nahi hai,

Hum to tere paas kab ke chale aaye hote sab kuchh chhod kar,

Lekin tune kabhi hume dil se pukaara hee nahi hai
उदास नज़रो में ख़्वाब मिलेंगे।
कभी काटे तो कभी गुलाब मिलेंगे।
मेरे दिल की किताब को मेरी नज़रो से पढ़ कर तो देखो।
कही आपकी यादे तो कही आप मिलेंगे ।
Udaas Nazro Mai Khwab Milege.

Kabhi Kaaten To Kabhi Gulaab Milege.

Mere Dil Ki Kitaab Ko Meri Nazro Se Padh Kar To Dekho

Kahi Apko Yade To Kahi Aap Milege